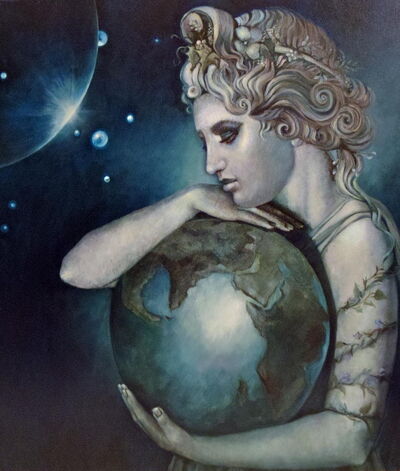 Gaia, the Mother Earth 
is a 
Primordial God
, created by
Chaos
. She is the wife of the presumed deceased 
Ouranos
, God of the Skies. Being Earth herself, she produced the first generations of the
Gods
of
Olympus
.
Ourea
, the beautiful gods of the mountains, are some of her most notable children. As a last instance from being Earth, she can observe and see everything that happens in the
GammaVerse
, or at least, in her space. She was a critical player in helping the
Hulk
in his journeys of self-discovery.
Biography